Why Apply To Work With Us?

What Will I Earn?
Who Can Apply?
We are specifically looking for people to work with us who are keen, dedicated and show self-motivation.
---
No experience is necessary as full training and support is provided.
---
You'll be able to work virtually by completing different Micro-Tasks using our in-house advertising system.
---
We currently have a wide-range of people working with us from locations all over the world including the UK, USA, Canada, India, Philippines, New Zealand, South Africa and Australia.
---
---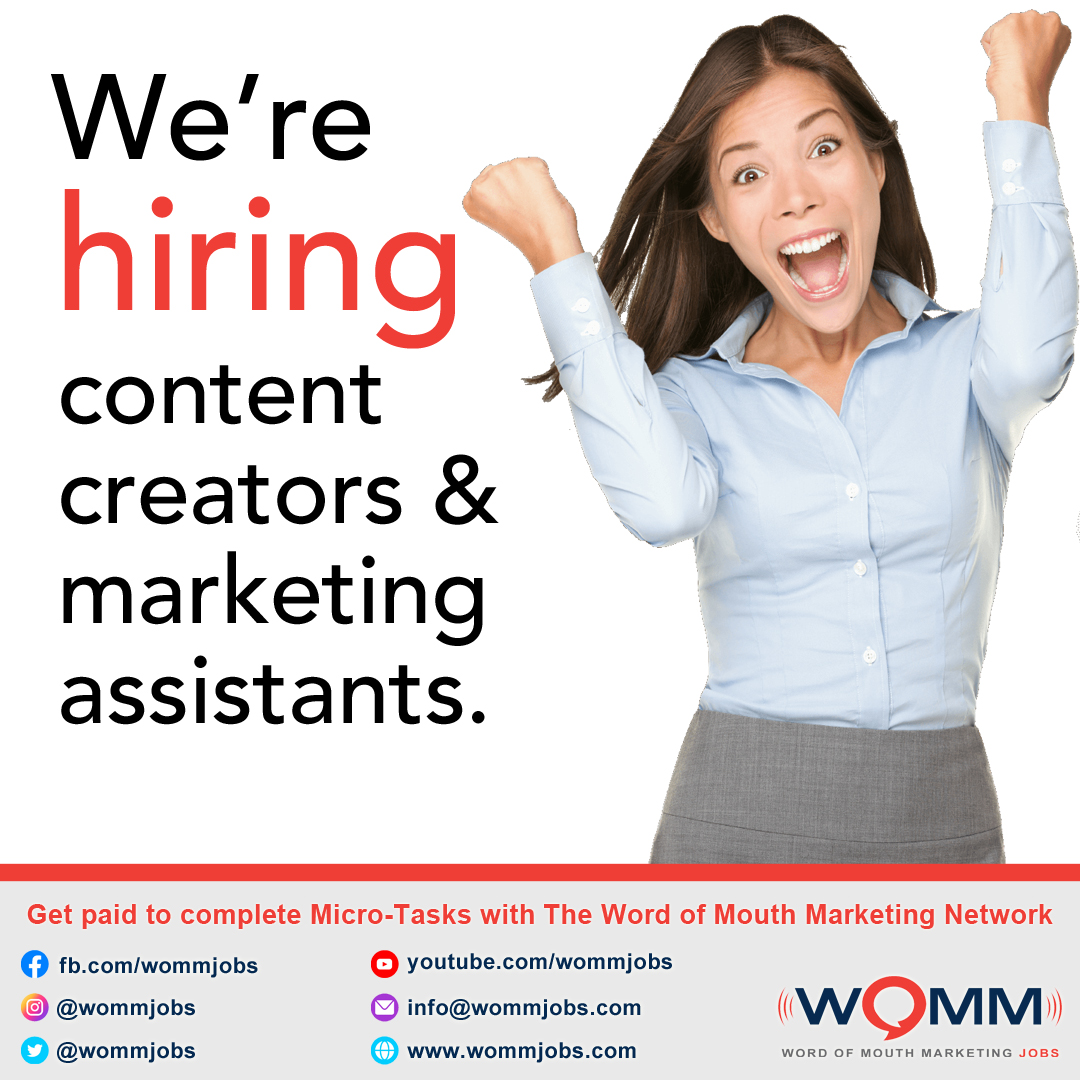 ---
WE'RE HIRING
---
Due to our expansion we are currently hiring people to support our existing team.
---
Working for our company involves completing different Micro-Tasks, including:
---
Posting Adverts.
Promoting Websites.
Creating & Promoting Marketing Images + Videos.
Creating & Promoting Blog Posts
Assisting Potential Customers.
---
All Micro-Tasks have one goal in mind - to help our clients businesses grow.
---
You will be able to complete Micro-Tasks using our bespoke online system.
---
On-Target basic pay is $15 per hour, but can be higher dependant on experience and the amount of Micro-Tasks completed.
---
No experience is required as full training and support are provided.
---
If you want to work with a highly recommended, innovative company and this sounds like a job that interests you then please Apply Now
---
About the author...
Latest posts by WOMM Jobs
(see all)